Gavin Miller's musical career began after he was offered a position for an Islington based studio working for one of the music industry's most prominent managers in Steve Finan. Steve was managing All Saints, Madness and Neneh Cherry.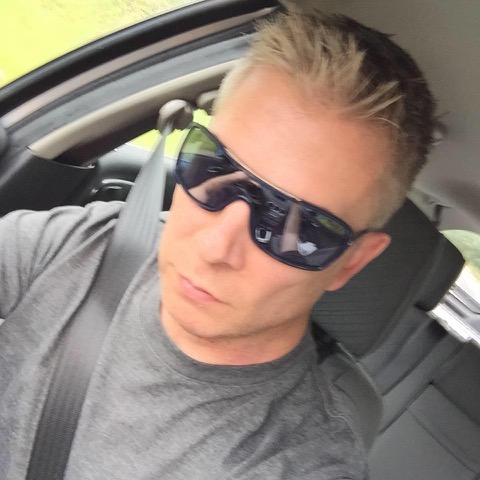 It was a fulfilling time as Gavin gained experience with audio engineering, musical production along with production techniques. Through the management office, he also experienced many genres of music new to him that vastly expanded his musical tastes. During this time Gavin was recommended to a budding film composer Adam Mason, who was beginning his own journey at the London International Film School.
Gavin and Adam began working together. Adam was creating his first short movies and was looking for musical accompaniment and Gavin was requested to compose a film score. This started a lucrative partnership as Adam forged a highly successful career as a film director which accumulated in Gavin composing the full scores for three of Adam's full length feature films all on general release, one of which was premiered at the Cannes International Film Festival.
He then met DJ Mark Russell who was experimenting with creating audio beat loops on his laptop, Gavin liked what he heard and took some away to compose some music against. Gavin wrote several chill out tracks inspired by the audio beats Mark had created based on his experiences in London, to which he had gained a deep love of ambient chill out music.
Mark and Gavin set up a production group which they called Explorer. Within months Explorer became highly successful with songs by the duo released on various top level dance labels including Ministry Of Sound, Hed Kandi & The Echo Label. The music was and still is regularly used on film and on television. Explorer also had many remixes released including remixes for not least Jean Jacques Smoothie, Moloko and David Gray. At this point, the up and coming Jack Russell Publishing based in London signed Gavin to a publishing deal.
Zomba Music were also impressed by Gavin and introduced him to singer/songwriter Emma Holland to work with Emma's demo recordings. Gavin & Emma quickly forged a close musical relationship from this. Being a prominent singer and vocal topliner, Gavin assisted Emma with many of her vocal recordings and productions and realising they worked wonderfully well together they expanded into collaborating into songwriting too and have written dozens of songs for various projects in genres such as pop, dance, acoustic and dance.
Gavin continues to work closely with Emma in 2020 on a number of new projects.
| Thumbnails | Product Title | Category | Price | |
| --- | --- | --- | --- | --- |
| | | | | |
| | | | | |
| | | | | |
| | | | | |
| | | | | |
| | | | | |
| | | | | |
| | | | | |
| | | | | |
| | | | | |
| | | | | |
| | | | | |
| | | | | |
| | | | | |
| | | | | |
| | | | | |
| | | | | |
| | | | | |
| | | | | |
| | | | | |