Originally a member (and lead singer!) in the late 90s at only 18 of the UK chart-topping act 'Steps', Madelene departed from the group in order to record her own compositions as a singer-songwriter. This, she was unable to do within the creatively limited framework of 'Steps'; therefore she collaborated with critically acclaimed group "New World" as lead vocalist and songwriter releasing two singles. She then toured with 'Finlay Quaye' on his first major tour before embarking on a career as an actress for four years after a lucrative offer from ITV.
However, Madelene returned to the music industry by special invitation of Greg Dyke, then MD of the BBC no less. This was for a live set for a 5.1 Surround Sound Concert at the BBC Hippodrome in Golders Green, London. This was hosted by Ken Bruce of Radio 2 and Madalene became one of the first artists to be recorded in this manner by the BBC.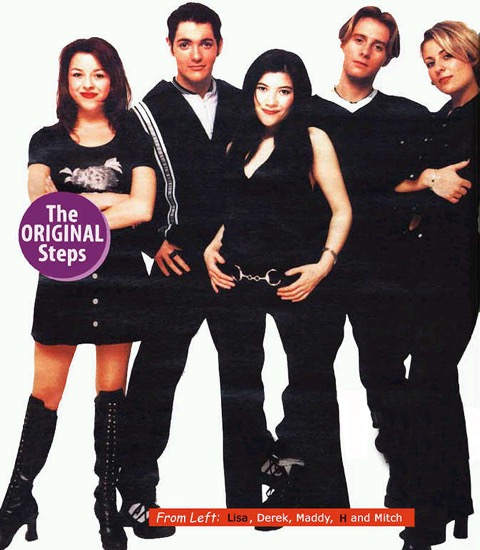 On the back of this she was offered one of the exclusive and prestigious BBC recording sessions at the famous Maida Vale Studios. This was recorded in studio 3 which David Bowie had recorded in the previous week.
There followed a successful solo career when she was signed up to Dead Brilliant Records in which she reached top positions on the continent particularly with the hit single 'Follow Love', a number one on various worldwide charts. This track she co-write as with many of her other released songs and she has been songwriting for various artists for the last 15 years.
She recently supported Peter Andre and prior to that she became the first foreign artist in history to win an MMA award in the Mediterranean while she also actively records for a Spanish music company near Valencia.
Having previously been a student of the iconic Tona DeBrett back in the 90s it made perfect sense that she would enter the world of professional teaching at some point. She has studied vocal performance and tutoring over a number of years and is currently establishing a 'Vocal Performance and Online Tutoring School' online from her house on the Netherland/Belgian border.
Madelene now appears across Europe and Asia as both a music performer and music show panelist. In her busy schedule she somehow still finds time to write songs for both other artists and for herself with a new album 'New Beginnings' taking shape in 2020.
| Thumbnails | Product Title | Category | Price | |
| --- | --- | --- | --- | --- |
| | | | | |
| | | | | |
| | | | | |
| | | | | |
| | | | | |
| | | | | |
| | | | | |
| | | | | |
| | | | | |
| | | | | |
| | | | | |
| | | | | |
| | | | | |
| | | | | |
| | | | | |
| | | | | |
| | | | | |
| | | | | |
| | | | | |
| | | | | |