After spending his early working years ensconced in the stock markets, Ian Degnin commenced his career in music as a songwriter and lead vocalist with the brilliantly named pop rock band Glenn Miller's Aeroplane, based in the home counties of the UK. An album was recorded and the track 'Grab A Smile' was included and released on a compilation CD album 'TGLC'.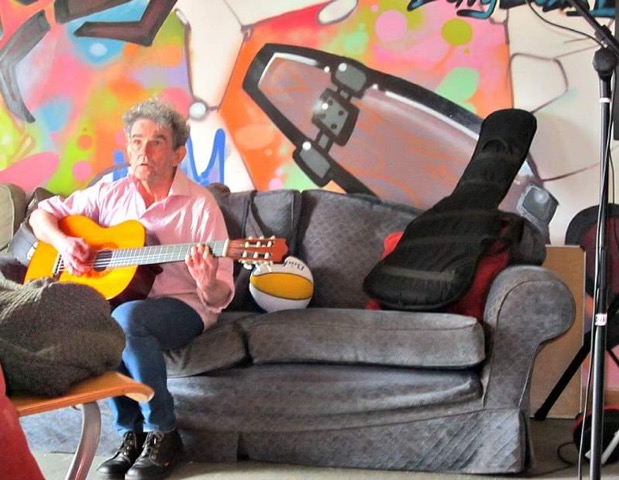 Following the disbandment of Glenn Miller's Aeroplane, Ian formed the band Profound with Micky Vel and Tony Thompson although somewhere in between the two bands, the ironically titled and impossible to find 'Happy Landings' EP was recorded. During downtime at the famous Ridge Farm Studios in Surrey, Profound recorded their eponymously titled album whilst Manchester's Oasis were also recording early material in the same studios.
During the Profound recordings, Ian signed up to a publishing deal with an independent publisher for a single song assignment, later extended to a full deal. Ian's next project was Backwash, a London based rock group. Backwash was a short lived entity as Ian was struggling with various self inflicted ailments and problems (bizarrely changing his name a number of times) and went completely AWOL for an A&R packed headlining gig at the exalted 12 Bar Club in Denmark Street, London. Blues rock man Rob Reynolds took Backwash's place as a drafted in last minute replacement with just a ukulele and his vocals and was signed up to a 5 album deal with a German record company at the venue that night! The kind of story rock dreams are made of.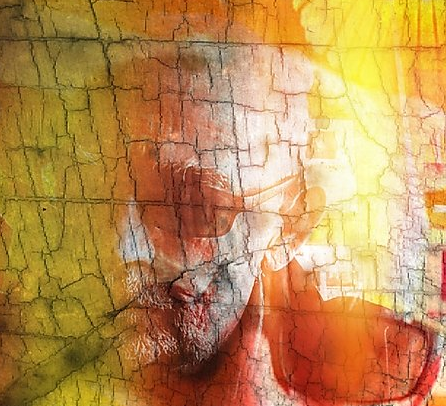 While attempting to get himself back on track both musically and internally, Backwash were left behind and Ian decided to relocate to Brighton on the South Coast. It was here that Ian met Simon Young formerly of celebrated UK band 'The Steamkings' and Nick Flowers (son of Lou Reed's 'Walk On The Wild Side' bassist Herbie Flowers) and agreed to become lead vocalist and a songwriter for the weird, wonderful and again superbly named Beachy Head Music Club.
The band released the eclectic album 'Nice Feel' in 2005 featuring Charlotte Glasson of The Divine Comedy on woodwinds and strings as the band diversified gloriously in instrumentation and production. Quirky isn't the word. The ridiculously titled 'Custard Lighthouse' was unleashed on the world in 2007 and was a completely different kettle of fish from 'Nice Feel' before a simpler honed down album 'Nutjob' followed and picked up a UK album of the year award as Blur's Damon Albarn lauded the funky album mightily. BBC Radio 6 also took a shine to the album, in particular Tom Robinson. Two further albums were released including the critically acclaimed 'Oblong' before Ian took a short hiatus.
In 2017, Ian started work on a double compilation CD, 'Eklectia' in conjunction with Joanna Summerscales for ETN Records (theetnewsroom.com) based on peculiar experiences people have encountered with extra terrestrials. He contributed two songs including 'OnStellar Dreaming' to the 2018 released project as well as an oblique soundbite where Ian explains how the universe was explained to him through a pear tree in 1964.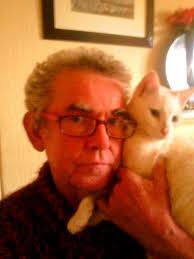 Sadly, on Christmas Day 2018, Ian suffered a major stroke and passed away in the early hours of New Years Day 2019, barely an hour into the new year.
Ever a paradox, Ian was an incredibly talented and creative enigma who is sorely missed and no doubt he will have a documentary made about him sooner rather than later.
| Thumbnails | Product Title | Category | Price | |
| --- | --- | --- | --- | --- |
| | | | | |
| | | | | |
| | | | | |
| | | | | |
| | | | | |
| | | | | |
| | | | | |
| | | | | |
| | | | | |
| | | | | |
| | | | | |
| | | | | |
| | | | | |
| | | | | |
| | | | | |
| | | | | |
| | | | | |
| | | | | |
| | | | | |
| | | | | |