Cary released her first album on vinyl LP with Rob Phipps on drums (who went on to do great things in The Jamm amongst others) and Gary Walters on guitar when she was only 12. She learnt to play guitar and bass and joined Incognito and later The Finx.
L'Homme De Terre was her next band releasing Get A Grip on EP before releasing a single under the name Armalite on 45" vinyl.

Then a stint in Indigo Lady supporting The Drifters internationally in places as diverse as Cyprus, Dubai and Jersey. After appearing on UK TV show '3,2,1' which had millions of viewers at the time she toured the Netherlands, Germany and Norway and later supported Boxcar Willie on a 23 date UK tour. Indigo Lady were invited to Nashville to appear at the 15th Country Music Association Awards and picked up an award for "CMA InternationalShow" and played 3 songs with Elvis Presley's backing group 'The Jordanaires' on vocals.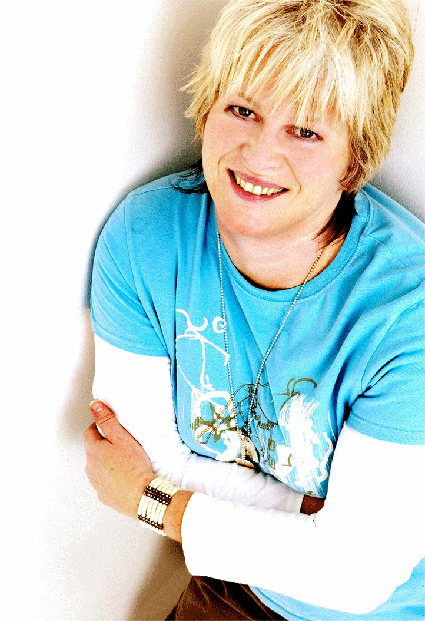 Indigo Lady recorded and released the album 'On the edge' which was a mixture of original material and cover versions with Cary now playing a Steinburg Headless bass. Following this she left the group to form all girl line up She's The Leader and released a 4 track EP before embarking on an American Air Bases tour before calling it a day.
She was invited to play bass with the Roy Wood Big Band at the turn of the century appearing on various mainstream UK TV programmes including The Generation Game, The Big Breakfast, and Richard and Judy.

After 5 years with Roy Wood, she decided to go it alone under the name Blush a more pop inspired project with major contributions from Jon Lord, and Graham Wale. One track 'Obsessed With You' was so successful that it has appeared on numerous compilation albums as Cary promoted the album in places such as Berlin with Gotham Records. The follow up album 'More Blush' featured the track 'Seven Years' and was a mainstay on BBC Radio and was playlisted heavily of 'Girls Rock Radio' in the USA.
In 2016 Cary released under her own name the album 'Looking Back Looking On'. Released by Sonar Records this was in a more country/rock style and featured the classic 'In Your Way' and featured a wonderful review in the Telegraph. Two years later the follow up album 'Only The Night Knows' was released also on Sonar and featured Cary playing most instruments with production from Josh Ingermells. The album became popular in Spain and also received an album of the month accolade in the UK.
As of the end of October 2019, Cary returned to the studio to begin working on her 5th solo album which she promises will be country influenced.